Rate Information
2022-24 General Rate Case
Golden State Water Company (Golden State Water) filed its General Rate Case (GRC) application on July 15, 2020, proposing local infrastructure investments and water rates for the years 2022, 2023 and 2024. Any adjustment to current rates would not be implemented until Jan. 1, 2022 at the earliest.
Golden State Water was required to submit the GRC application in accordance with the schedule set by the California Public Utilities Commission (CPUC). A GRC is an 18-month process with a schedule that coincides with the expiration of current rates on Dec. 31, 2021.
What's important to remember is that Golden State Water's rates for 2020-2021 were established through the last GRC proceeding, so 2022-2024 GRC application will not affect the current rate schedule in any way.
Every three years, regulated water providers like Golden State Water are required to file a GRC, proposing a rate structure that recovers the revenue needed to balance operating expenses and necessary infrastructure improvements.
Rates are primarily driven by how much we invest to protect the safety and reliability of the local water system. Golden State Water proactively updates our aging water pipes on a replacement schedule of approximately 100 years. For comparison, the American Society of Civil Engineers recently published a report noting a national average replacement schedule of 200 years on water pipes that are designed to last 75-100 years.
Our commitment to the local water infrastructure ensures we can continue providing our customers with premium water service, so they never have to worry about water, especially at a time when it is essential to public health.
To learn more about the GRC for your community, please select your community and click on the Rates tab.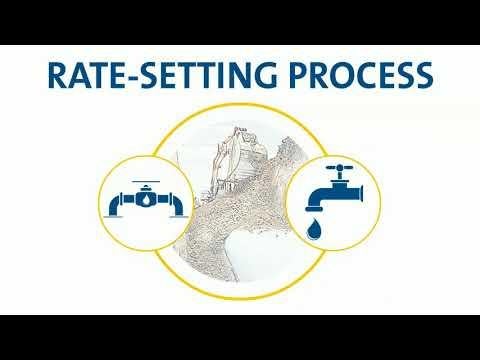 Additional Resources:
California Public Utilities Commission
20-Day Newspaper Notices:
45-Day GRC Notices: