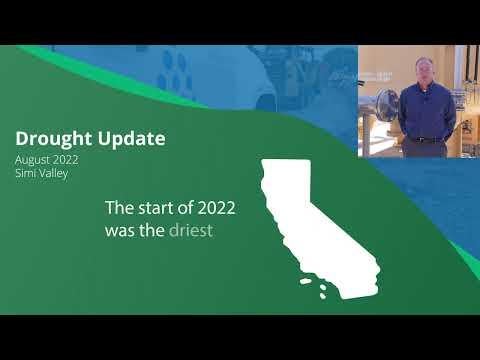 Golden State Water has activated its Staged Mandatory Water Conservation & Rationing (Schedule 14.1) filings which outline restrictions, water allocations, enforcement measures and surcharges designed to achieve reductions due to water supply shortages or to achieve identified water usage goals established by an authorized government agency or official.
The Simi Valley community is in Stage 2. Under this stage, all outdoor irrigation is limited to (1) one-day-per week and is banned between the hours of 9 am – 5 pm. Watering is limited to eight (8) minutes per controller station or valve. For low flow drip type systems, water efficient stream rotor systems, and sensor/weather controlled systems shall be limited to (15) minutes per valve, per irrigation day, according to the watering schedule below.
Golden State Water customers who do not meet the Stage 2 mandatory 20% reduction in water use will be charged a drought surcharge of up to $2.50 per Ccf (or 748 gallons) for all usage in excess of the customer's usage allocation.
Addresses Ending In
Watering Days
Duration
Even Numbers (0, 2, 4, 6, 8)

Sunday

8 min. per controller station/valve
Odd Numbers (1, 3, 5, 7, 9)

Saturday

8 min. per controller station/valve