The General Rate Case approved June 29, 2023 invests over $3 million in the Los Osos Customer Service Area. The new rates are being invested in your service area's reservoir coating upgrades, pipeline replacements, manganese filtration systems and backup power equipment.
Current & Upcoming Projects
Water Main Replacement
Location: Los Osos Valley Road from 10th Street to 9th Street, Bayview Heights Drive to Bay Oaks Drive.
Project Timeline:
September 11, 2023 – February 9, 2024
Working Hours:
Monday – Friday (No weekends or holidays)
7:00 a.m. – 4:00 p.m.
Construction crews will work to:
Replace approximately 1,200 feet of water main.
This project will ensure Golden State Water can continue providing reliable water service to local customers.
View the Construction Notice.
View the Project Map.
Recently Completed Projects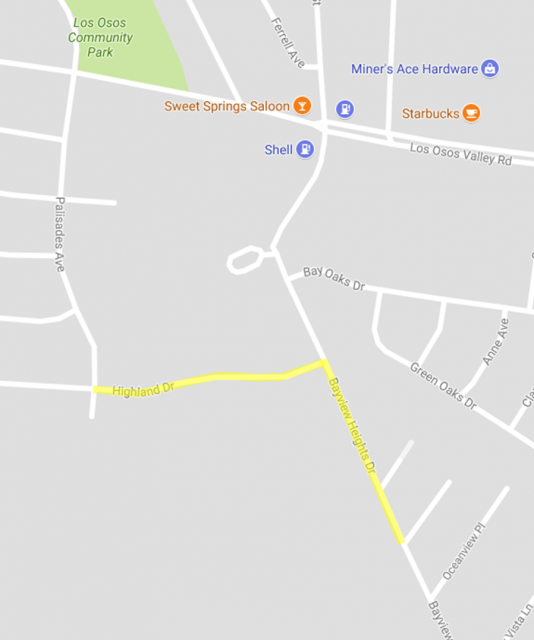 San Luis Obispo County
Bayview Heights Dr. from Highland Dr. to North of Ocean View Pl.; and on Highland Dr. from Bayview Heights Dr. to Palisades Ave.
Project Timeline:
October 2, 2017 – March 2018
Working Hours:
8 a.m. – 5 p.m.
Construction crews will work to:
Install 2,000 ft. of water pipe
The new pipeline will improve the hydraulics of the system and provide more reliable service to our customers.
View the construction notice.