More than $7.2 million in infrastructure improvements are planned for 2020 in the Apple Valley service area.
The 2020 investments include water supply enhancements, distribution and ongoing improvements designed to replace old meters, mains and safety equipment. Click here to learn more and access a list of projects planned for 2020.
Current & Upcoming Projects
This section is currently under construction. Please check regularly for the latest updates!
Recently Completed Projects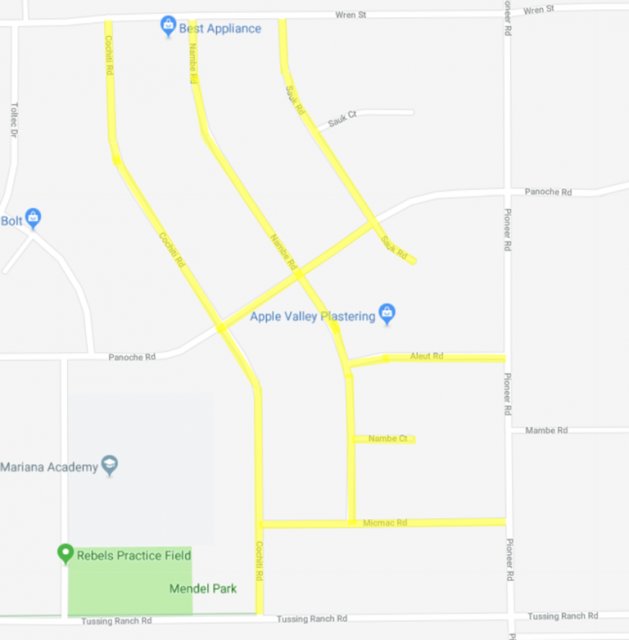 Cochiti Rd. Main Replacement
Cochiti Rd., Wren St. to Tussing Ranch Rd; Nambe Rd., Wren St., to Micmac Rd; Tussing Ranch Rd., Aleut Rd., to Quinnault Rd., Nambe Ct., Micmac Rd. Panoche Rd. to Sauk Rd.
Investment:
$1 million
Project Timeline:
May 25, 2018 – August 8, 2018
Working Hours:
Monday – Friday (No weekends or holidays)
7:00 a.m. – 4:30 p.m.
Construction crews will work to:
Install 7,590 LF of 8" PVC Pipe
Install 13 fire hydrants
Install 105 services
This project will improve hydraulics in the Apple Valley water system, and increase service reliability by mitigating interruptions caused by aging infrastructure.
View the construction notice.