More than $1.8 million in infrastructure improvements are planned for 2022 in the Calipatria service area.
The 2022 investments include water supply enhancements, distribution and ongoing improvements designed to replace old meters, mains and safety equipment. Click here to learn more and access a list of projects planned for 2022.
Current & Upcoming Projects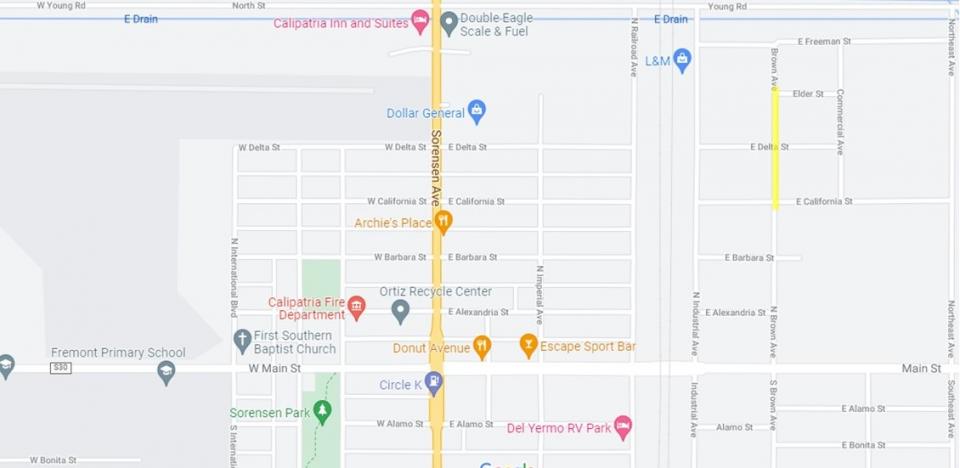 Brown Ave. Main Replacement
Brown Ave. – E. California St. to Elder St.
Project Timeline:
Early December 2021 – Late January 2022
Working Hours:
Monday – Friday (No weekends or holidays)
7 a.m. – 5 p.m.
Construction crews worked to:
Install 870 LF of pipeline
Install 2 fire hydrants
Install 8 service lines
This project will improve the distribution system and ensure Golden State Water can continue providing reliable water service to local customers.
View the Construction Notice.
Recently Completed Projects
This section is currently under construction. Please check regularly for the latest updates!