Central Flushing Schedule
Includes the cities of Artesia, Hawaiian Gardens, Lakewood, Long Beach, Norwalk, Culver City, Bell & Bell Gardens
Golden State Water distribution operators will be flushing water mains in its Central District service area to remove sediments in the local water distribution system and improve water quality for customers.
Most customers will not experience changes in their water during flushing activities; however, some customers may experience fluctuations in water pressure and/or the temporary presence of sediment in the water. These conditions are temporary and at no time do they pose a health hazard. The water is safe to drink and continues to meet all state and federal water quality.
Customers are advised not to launder clothes if they notice flushing activity in their neighborhood, iron in the water could stain clothing.
Please note the following schedule for upcoming flushing events in your area:
| Date(s) | Time(s) | Location(s) |
| --- | --- | --- |
| 9/14/2023 | 8:00 AM – 3:00 PM | City of Norwalk. North of Dune St, South of Hercules St, East of Dalwood Ave, West of Ringwood Ave. |
* Schedule subject to change
The map below shows the areas that will be flushed during the implementation of this maintenance program. Golden State Water appreciates the community's cooperation during these efforts.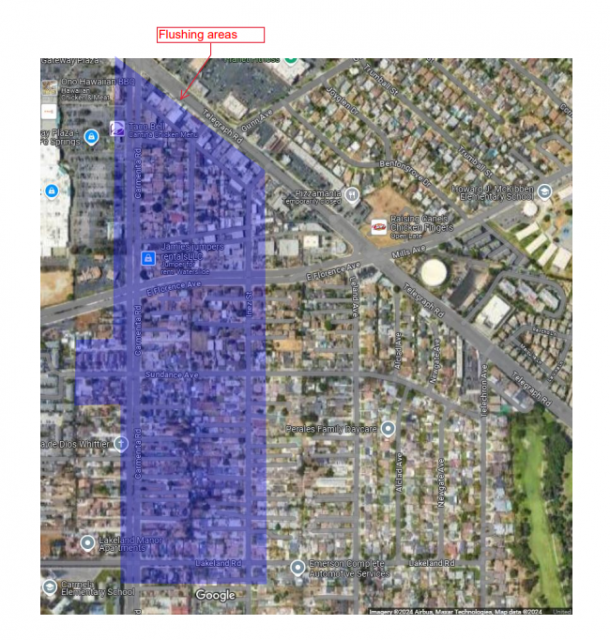 To learn more about local flushing schedules and activities, customers are encouraged to contact Golden State Water's 24-hour Customer Service Center at 800-999-4033.